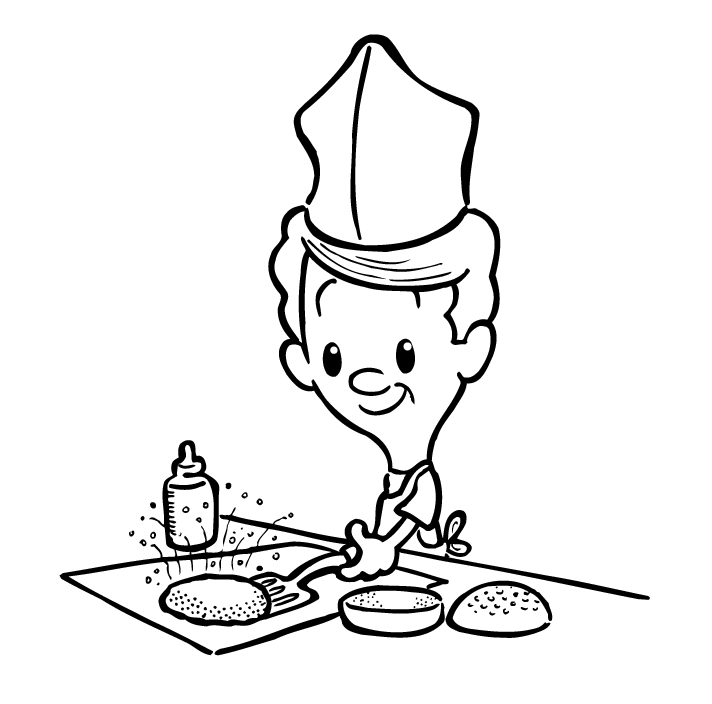 Cooking is one of the best money making professions in the game. It may not bring in the huge numbers that JC can, but for the amount of effort, you can make some very easy money. This profession is best when paired with fishing.
Why cooking is profitable: The obvious answer to this question is buff food. People want buff food for raids and are willing to pay ridiculous amounts for them. Know which ones are selling the best. In my experience, you can make a killing selling Dragonfin filet from the Dragonfin that you fish up in Dragonblight (which is why cooking goes together with fishing like chocolate and peanut butter). I normally sold a stack of 5 Dragonfin filet for 42 gold.
Keep in mind that you will obviously need the Northern Spices to make these. In the beginning of cooking I was selling these spices for 12-14 gold each. Now they seem to be going for around 3-3.5 gold since people have been able to buy all of the recipes that they need. Doing the daily will net you almost ten gold along with a cooking rewards bag. In the bag you will generally find 3-6 Northern Spices and a chance at another Dalaran Cooking Award, Baby Spice, and Old Spice. Baby Spice and Old Spice is BoP and pretty much just something to use for fun so far. You also have a chance at another Dalaran Cooking Award in the bag. Dalaran cooking awards can be used to buy new recipes or more Northern Spices (one award gets you 10 spices). If you dont want to take the time to farm up some uncooked food, you can just sell the spices for a quick 35 gold.
Why Fishing is Profitable: Fishing is profitable because it goes so well with cooking. Cooking the fish that you catch saves you having to go onto the auctionhouse and buying those raw materials. While fishing, you can catch other items as well, including crystallized water and Pygmy Sucker Fish (who you can have an alchemist turn into Pygmy Oil).
If you don't have the northern spice, you can still make money off of the raw fish. On my server, a stack of raw Dragonfin Angelfish goes for around 70-75 gold. Another fish that may sell well are Glacial Salmon (which makes Firecracker Salmon, spellpower food).
One thing that is noticeably missing from the expansion a fishing daily. We had one in BC, but there has not been one implemented yet for this expansion (unless I am missing something).
You bring up Dragonfin Angelfish a lot....Why?: Because this makes strength food. With all of the Deathknights, Warriors, Bear Druids, and Ret/Prot Pallys running around, it is in very high demand as a raid consumable. Fishing these will most likely make you the biggest profit per hour out of any fish. Keep in mind that Ulduar will be coming out before too long. It may be a good idea to stock up these and sit on them. With a new, harder raid, it will be even more important for people to bring consumables. I would expect there to big a prett big spike at the beggining of patch 3.1.
We all know that fishing and cooking can be boring. Fishing can also be time consuming. Despite these facts, you must look at the facts. They professions can make you a lot of money. They will also save you a lot of money by being able to make your own food. If you haven't already leveled these professions, now would be a good time.