THOU SHALT NOT PUG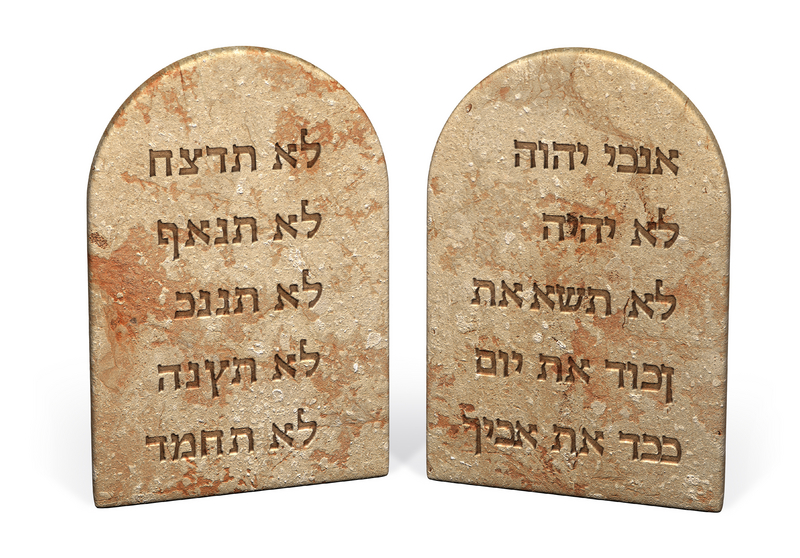 Around the WoW community, there is a general disdain of pugging. Everyone has had that terrible experience with a bad pug that just could not get it together. This guide (tongue in cheek) is mostly for level 80 pugs, but can apply to pugs of all shapes and sizes.
Commandment 1, Thou shalt not be afraid to leave unannounced:
It is not your "responsibility" to stay with a crappy group and rack up the repair bills. If they are your friends then that is another matter altogether. A true Pug is a bunch of people you generally dont know. You can usually tell when a pug will be bad right from the beggining. You are looking for a tank and all of a sudden, the group is full....and the tank is a fury warrior with 17k health....tanking in fury gear. Another good sign that this group may be a fail pug is over use of leet speak. Most people in the game use some leet speak now and then, but when all you see is "Lolz, I ned the hawt purplez off teh last boss plz K thx", there is a good possibility you are headed for a train wreck....especially if this is the tank or healer.
Commandment 2, Thou Shalt Inspect each member before commencing PUG:
Do not feel bad about inspecting people. Especially once you hit heroics. Every person should have the common decency of at least gemming their gear in Northrend green gems. If they are rocking a bunch of quest greens, they have not really been trying to gear up. Having gear not enchanted can be acceptable in this situation as it is very likely there will be an upgrade very soon. People who go on runs without gemming their gear are lazy and doing the group a disservice. These people deserve to be kicked. Would you show up to work without your pants? If the answer is yes, then go seek help. Ret Pally in spellpower plate is bad, Tank in anything but plate is bad, Hunter wearing spellpower gear for mend pet is bad MMMMKAYYYYY.
Just as you inspect their gear, take a gander at their build as well. If they have every point in a single tree, it is highly likely that they have no clue what they are doing. "LULZ, I am a beastmaster huntr, thats y i haz alll of the pointz in der". If you are reading this blog, you likely do research on the game outside of the game and have a grasp of what decent specs should look like.
Commandment 3, Thou Shalt run a damage meter:
There are a lot of people who say that meters do not matter. This is what bad players say to make up for the fact they are bad. Healing meters dont always matter....damage meters almost always DO matter. If there are two people doing 2-3 K DPS and not pulling off of the tank, and one doing 1k, the last one is dead weight. Do not be afraid to link the meters and question people. Some classes will have it hard as fresh 80s. Warlocks and Rogues come to mind. There should still be no reason for them not to break 1500 DPS. The people that do 800 dps in a heroic are just on for the ride and taking advantage of a good group. DO NOT LET THIS HAPPEN. This is how we get well geared bads.
Commandment 4, Thou Shalt make your own PUG:
This one seems obvious, but it is not always so. If you are the group leader, you can determine who comes into the group and who does not. This is when armory is our friend. You can ask educated questions ahead of time to figure out if this person should be going. "It shows you as Arms spec in Armory....are you prot now?", "I see you have no gems in your legs in armory....have you fixed that". And if the answer is ever "I dont have the money to respec/gem/repair", then they should certainly not be invited. It is incredibly easy to make some money in this game. Being completly balls out broke is just lazy. If you make your own pug, then YOU have to control. This includes kicking people for any of the above, and not having to leave the group yourself.
Commandment 5, Thou Shalt let thy community be aware:
I am not saying that you have to go blast the bads on the realm forums (you can if you want and it may make you feel better). At the very least, you should help add to the guild blacklist. This can include either an individual player or an entire guild.

Example: On my server, there is one player I will not run with (a DK and formerly a Fury Warrior, and former guildy who is one of the biggest douches I have ever heard) and one Guild (The Danger Rangers...yes, that is the name of their guild).

It may be odd, but I also hesitant to run with three kinds of players based on their guilds if they are not really established. They are:
1) Guildless: Why is this person guidless? Are they bad? Are they douchebags? What is the deal?
2) Guild that spell their guild names in all lower case letters: This usually signifies that it is run by a 12 year old. The guild message often reads "Recruit more ppl pls x thx bai".
3) Guilds who can not spell their guild name correctly: See number 2 for explanation.
Not saying all the time. You see a players gear and it's got AP gems where there should be Strength. Maybe thst player is putting out slightly below average dps but with his gear could be doing better. Make the gem suggestion or ask what his rotation. At this point you can find out if he just doesn't know any better and whether that player is willing to learn. Or if he's just lazy or doesn't care to improve. If you find a player that is willing to learn take a few minutes, point them at the various sites that fan help. Or even give a few tips yourself if you know his class well enough. If you can turn him into a good player then that's one less bad player.
Follow these commandments and you are golden. If you have any good commandments out there, feel free to leave a comments, and I may adds it to the list :)